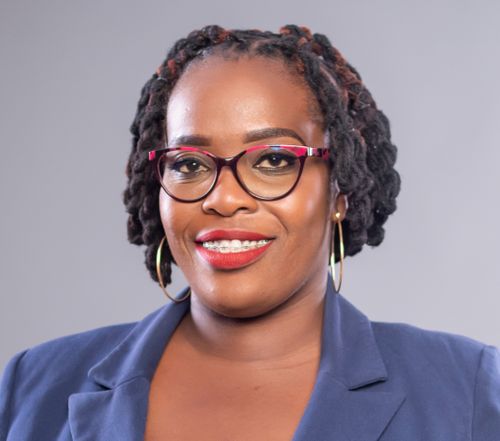 Joyelle Clarke
Minister
,
Ministry of Sustainable Development, Environment, Climate Action & Constituency Empowerment
Saint Kitts and Nevis
Biography Hon Dr Joyelle T. Clarke Senator the Hon Dr Joyelle Trizia Clarke, Minister of Sustainable Development, Environment, Climate Action and Constituency Empowerment is easily described as a Climate Action advocate, defender of youth involvement in decision-making, and a climate and gender justice specialist. Professionally, she became one of the youngest females to become a Director of a government office, the Department of Constituency Empowerment in 2012. Shortly thereafter, Dr Joyelle Clarke worked as an educator, bridging her passion for environment and youth together under the banner of one of the strongest youth-led environmental programmes in St Kitts and Nevis. The Cayon High School Environmental Club members became ambassadors for the students to a project called the St Mary's UNESCO Man and the Biosphere Project which allowed for even more advocacy and youth-led conservation work. Dr Clarke has been involved in Social Impact Assessments and Sustainable livelihoods research for over 15 years. During this time, she has led projects on livelihoods-transition, conducted research and developed programs in various capacities as a government official and community activist. Her key livelihoods research focused on assessing the transition of former female sugar workers to tourism and agricultural livelihoods, post-sugar production in St Kitts. Dr Clarke has also been intimately involved in retraining exercises with key female groups of former sugar workers to retool and reskill women with the necessary assets for succeeding in new tourism-based livelihoods. The Honourable Minister's project-related work ranges from livelihood support, community-based development initiatives, sustainable tourism and environmental conservation. She was engaged in developing and executing community-based projects in collaboration with community groups on behalf of the Government of St. Kitts and Nevis. Projects included climate change initiatives such as reforestation programs, and the establishment of school-based agricultural programs. She has worked extremely close with female farm cooperatives, assisting with the transition from traditional farming to environmentally friendly, climate resilient farming methods. So far, she has co-founded a mentorship program called, 'Women Empowering Girls'; She serves as a mentor in GirlsCare Jamaica; Co-founder of a consultancy firm that assists companies and communities to shape mutually beneficial relationships, called Relate Consultancy. In addition to being a director and an educator, she sat on the Opposition benches as a Senator and advocated extensively for matters relating to the environment, climate action, youth empowerment and gender justice. Added to that, Hon Dr Clarke served as a Research Supervisor for the University of the West Indies and the Clarence Fitzroy Bryant College. All of her hard work, passion and dedication has now transitioned to this period of public service as she holds the title of Minister of Sustainable Development, Environment, Climate Action, and Constituency Empowerment. A portfolio aligned to her passion, her training and her advocacy.